At the Innovation Underground, we are always working on projects to support communities as they seek to grow vibrant economies. The Distributed Urban Farming initiative, better know around here as DUFi, is one of those projects. DUFi uses local, urban farming to encourage healthy communities. Over the last several months our project team has been researching best practices, building test planting beds and building the relationships that will be critical to sustaining DUFi over the long term.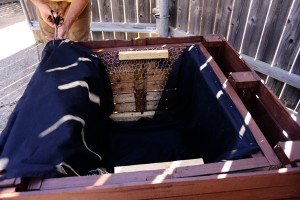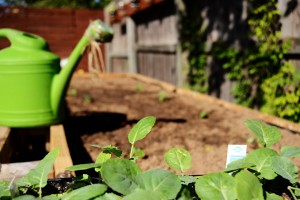 After a great deal of work by our interns and volunteers, the DUFi pilot garden is open and the team launched a campaign on Kickstarter to generate the financial support we need to take DUFi to the next level. We plan to:
– build additional food plots around downtown Bryan
– share best practices and demonstration projects with the community
– grow food and provide it to local restaurants so we can eat healthy food grown right here in Bryan
– share our enthusiasm for great, fresh food with kids and adults
– bring other communities to Bryan to learn how they can start their own DUFi
To learn more and support DUFi, visit our Kickstarter page and be part of the movement for good food, good health and good growth!
Visit our DUFi project website to see more project pictures and learn more.