Three members of the Innovation Underground were selected as case studies for Texas A&M May's School of Business' 2014 MBA Venture Challenge. Gratitude Initiative, NoFolder, and Hire Our Hero were each assigned a team of MBA students who spent two weeks researching the start-ups, developing an elevator pitch and conducting analysis, all culminating in a due diligence presentation to panels of judges. Innovation Underground entrepreneurs had the unique experience of watching a group of MBA students analyze and pitch their startups to a panel of expert judges. The team presenting Hire Our Hero took first place in the competition which included 12 teams, each representing an early stage company.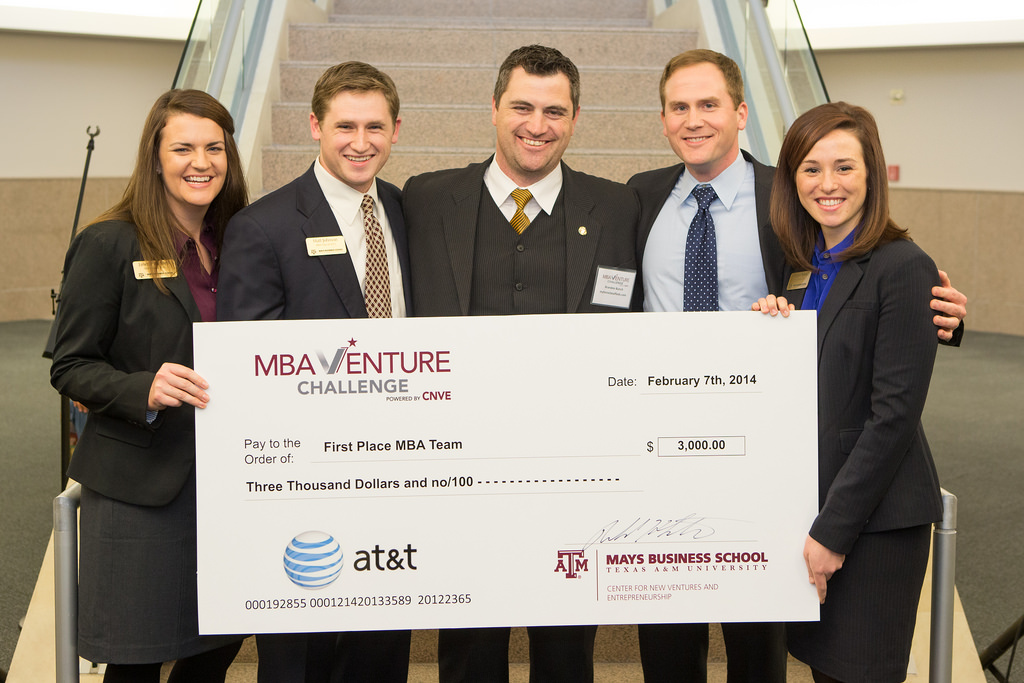 In an interview following the competition, Hire Our Hero's Founder and CEO Brandon Bunch expressed his gratitude for the opportunity be part of the MBA Venture Challenge. "We were extremely honored to have the opportunity to work side-by-side with these students, helping them to understand what challenges new startup ventures endure," Bunch said. "It is a huge advantage for us here at Hire Our Hero to have an unbiased evaluation performed.  Having the winning team was just a really big bonus.  We are very proud to have been a part of the MBA Venture Challenge." Hire Our Hero was only a concept until Founder and CEO, Brandon Bunch, attended the Mays Business School's Entrepreneurship Bootcamp for Veterans with Disabilities program this summer. It was here that Bunch put pen to paper, making Hire Our Hero a reality.
Hire Our Hero is an online database where local Citizens can hire trusted "Heroes" (veterans, firefighters, police, and EMTs) to assist in home repair and improvement projects. This marketplace seeks to honor our Heroes' service by providing meaningful work and additional income.
Gratitude Initiative is the IU's newest non-profit member. Their mission is to provide college scholarships and educational support to the children and families of military service members, veterans, disabled veterans, and those killed in defense of our country. Over a decade of conflict and involvement in two wars has placed a stress on military and veteran households that is unparalleled in our nation's history. GI and its supporters strive to ease some of the burden on these patriot families by helping their children achieve life-changing opportunities through education.
NoFolder is the first fully private cloud based online storage center. With NoFolder, files can be saved from any device in real time and are synchronized and available to all devices attached to your personal Nofolder account. Nofolder works on Windows, Mac and Linux Desktops as well as Android, iPad, iPhone and Windows mobile devices.
MBA Venture Challenge was established in 2001 by the Mays Business School in partnership with the Center for New Venture and Entrepreneurship. The competition is designed to give first year students the opportunity to apply their newly acquired knowledge to a living, breathing startup. Over the past twelve years, the event has continued to gain notoriety and respect. This year, more than 100 regional business and academic leaders participated in the event.