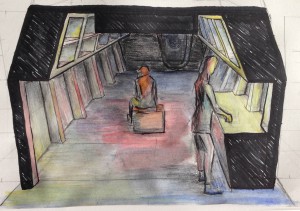 The Innovation Underground would like to welcome our first independent film production, science-fiction short film, Rare Model. Produced and directed by TAMU Visualization students and led by Adam Rothstein, Rare Model is set to be filmed this spring in far West Texas, known for its unique terrain and exotic landscapes.
The short film will be the first of its kind in terms of film production and story writing coming out of Texas A&M. From costume design to visual effects, many aspects of the film will be produced by former and current Texas A&M University students. Stay tuned for updates on the filming of Rare Model and its upcoming release in historic downtown Bryan by following on Facebook and Twitter.
If you are interested in finding out more or supporting this initiative, please contact hannahchilds@adventgx.com.